Sunday School
Sunday School is at 9:15 in the Youth Building and is designed to give students an overview of the Bible.
Worship
We join our congregation for a time of worship through prayer, scripture reading, song, fellowship, and scripture teaching at 10:30
Sunday Funday
One Sunday a month we just get together simply for the purpose of having fun! We do a lot of different things, but some examples would include movie nights, cookouts, escape rooms, and game nights.
After School
Several of our students ride the bus from school and join us in our youth building. This time is very relaxed and students often work on homework, play games, or just hang out with our leaders.
Fellowship Dinner
We join our congregation for dinner at 5pm in the activities building. The cost is $4 and the food is always delicious!
Youth
Youth begins at 6pm. Typically our night consists of a group game, worship, Bible Study (led by Pastor Nick) and lastly, small groups.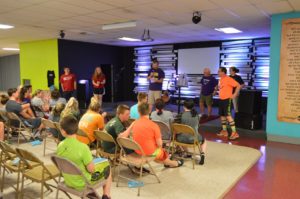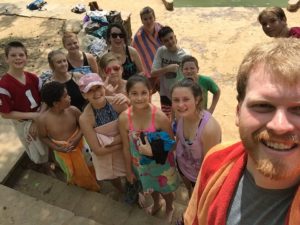 Volunteering for VBS 2020 & AfterParty
Graduation 2020
Christmas Party 2019
Facebook: Ozark FBC Youth
Instagram: @OzarkFBCYouth
Contact the church office at (479)-667-3858 and ask for Nick or Amber!