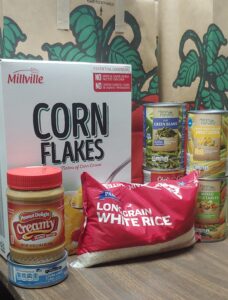 What is the Food Bag Ministry?
A ministry designed to provide individuals and families with a food bag as one is needed.
Hours:
The Food Bag Ministry is open from 1:30-2:30pm on Tuesdays and Thursdays.
Donations
Non-perishable food items such as peanut butter, canned goods (including meats, soups, sauces, vegetables, etc.), rice, beans, pasta, or instant potatoes are always welcome. Monetary donations are also accepted.