We want to be sure that you feel welcome at First Baptist Church and we realize that a big part of making that happen is being sure to answer some of your questions before you even ask them. You can see helpful information below that we hope will assist you as you plan your visit. Of course, we are always available to answer questions at each of our services as well. We can't wait to see you at First Baptist Church!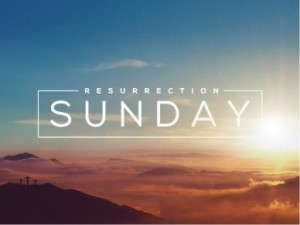 9:15 a.m. -Adult Community Groups/Children & Youth Sunday School
10:30 a.m – Sunday Worship Service
6:00 p.m. – Adult Bible Study/Youth/WOW (Children)
When should I show up?
So that you won't feel rushed, or out of place, we recommend that you arrive about 10 minutes early before the service so that you have time to park, check in your kids, and make your way to the Sanctuary.
Whatever dress you feel comfortable in, the people who attend FBC wear everything from business casual to jeans.
Where do I park?
We have multiple parking areas on every side of the building and visitor parking spots to the side of the main sanctuary entrance.
We offer programs for children from birth through 2nd grade during our 10:30am worship service but invite the older children and youth to join us during this service. Community Groups are available for adults of all ages at 9:15am. Children and Youth meet for Sunday School at this time as well.
Also, on Wednesday evenings at 6 we have activities and classes for all ages of children and youth
.
What will the message be like?
In every service, you will hear a message from God's word that we pray will help you develop a growing, vibrant relationship with Jesus Christ and provide a strong biblical foundation. Our prayer is that through the study of the Scripture, we will all come to know and trust the God of the Bible more deeply.
.
Will I have to say, sign, or give anything?
If you are visiting, we won't ask you to give an offering. We won't make you wear a visitor badge and we won't ask you to stand up or do anything that could make you feel uncomfortable. We will give you a guest packet with a little information about our church inside of it. Also, inside this packet is a Guest Card that you can fill out and drop in the offering plate if you like. This simply gives us a way to get to know you better. You can also click
here
to fill out guest information!
How can I get connected?
Attending a Community Group is the first step to really getting connected with others. If you want to grow in your relationship with Jesus, you've got to have intentional relationships with people who have the same goal – and attending a Community Group is a great way to make this happen. We offer many different Community Groups every Sunday morning starting at 9:15 am. Please see a greeter in the main foyer outside of the sanctuary. The Greeter will assist you in finding a group that's right for you!